FREE SHIPPING AUSTRALIA WIDE ON
ALL PHONE AND WEBSITE ORDERS.

CALL STRUTS WEST (08) 6107 8133 NOW
All StrutsWest gas struts are sold with a 3 Year Warranty.
Shop with confidence online or call us now!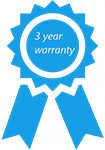 Your

Gas Struts Perth Specialist
I have been selling , fitting , regassing and providing advice about gas struts most of my working life. This journey started around 1993 from a "back yard shed" and has taken me around Australia and a few places in between too.
If you need replacement gas struts, advice about which gas struts are right for your application or even need a local installation service…call Struts West now on (08) 6107 8133.

Free Delivery
Australia wide

Quick Turnaround
Easy Ordering and Delivery

Secure Payments
Credit and Debit Cards

Free Installation
At our Myaree Store in WA